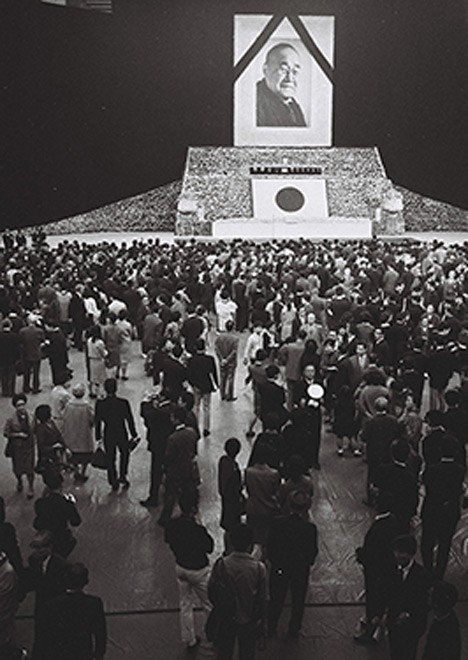 Academics divided over need for Abe's state funeral
Experts were divided over plans to hold a state funeral this fall for former prime minister Shinzo Abe, which would be the first for a former prime minister in more than half a century.
An academic has expressed surprise at the suddenness of the announcement made less than a week after Abe, 67, was shot dead in Nara while delivering a campaign speech on July 8.
"The government probably wanted to honor him as an outstanding politician who stood on a level comparable to former Prime Minister Shigeru Yoshida," said Takeshi Hara, professor of the history of Japanese political thought at the Open. University of Japan.
Yoshida is the only former post-World War II prime minister to be granted a state funeral, which was held in 1967.
Hara pointed out that Yoshida died at age 89 and was widely recognized by the public as having laid the foundations for post-war Japan.
"But Abe's death was too sudden," Hara said. "I feel the intention of trying to unilaterally establish the assessment of him as 'an outstanding politician who met a violent death before achieving his goal' even before an assessment is made of the good and bad points of his administration, including various facts that have not yet been disclosed.
Chihiro Okawa, professor of political science at Kanagawa University, said: "Although there were persistent criticisms of Abe's political position and policies that some people could not support, he fulfilled his responsibility as head of a long-serving administration, so overall public approval for a state funeral will likely be won considering how he established Japan's international reputation.
But Okawa added that a process is needed to fully explain to the public the legal basis for holding such state funerals.
Although no law defines a state funeral, government officials said the government would cover all expenses and the Nippon Budokan in Tokyo was considered a possible location.
Naoto Nonaka, a professor of comparative politics at Gakushuin University, said while he was unhappy with Abe's lack of diplomatic achievements, he was not completely opposed to the honor being bestowed on him.
"Regardless of the content of what he has accomplished, it is a fact that he has been the longest-serving Prime Minister, so it might be acceptable to hold a state funeral to pay full respect to him," he said. said Nonaka.
Koichi Yokota, professor emeritus of constitutional law at Kyushu University, said that since Abe was a politician whose assessment was not universally accepted, there was no need for a state funeral that could further divide the nation.
Meanwhile, politicians from the ruling Liberal Democratic Party were generally happy with the decision to hold a state funeral for Abe, given some had called for such a ceremony.
But a veteran LDP politician said the government's decision should have been taken when the situation had calmed down.
"(Prime Minister Fumio) Kishida probably took into account the Abe faction and the conservative elements within the party," the politician said.
Kenta Izumi, leader of the main opposition Democratic Constitutional Party of Japan, issued a statement in which he said he wanted to calmly observe developments while praying for the ousted politician.