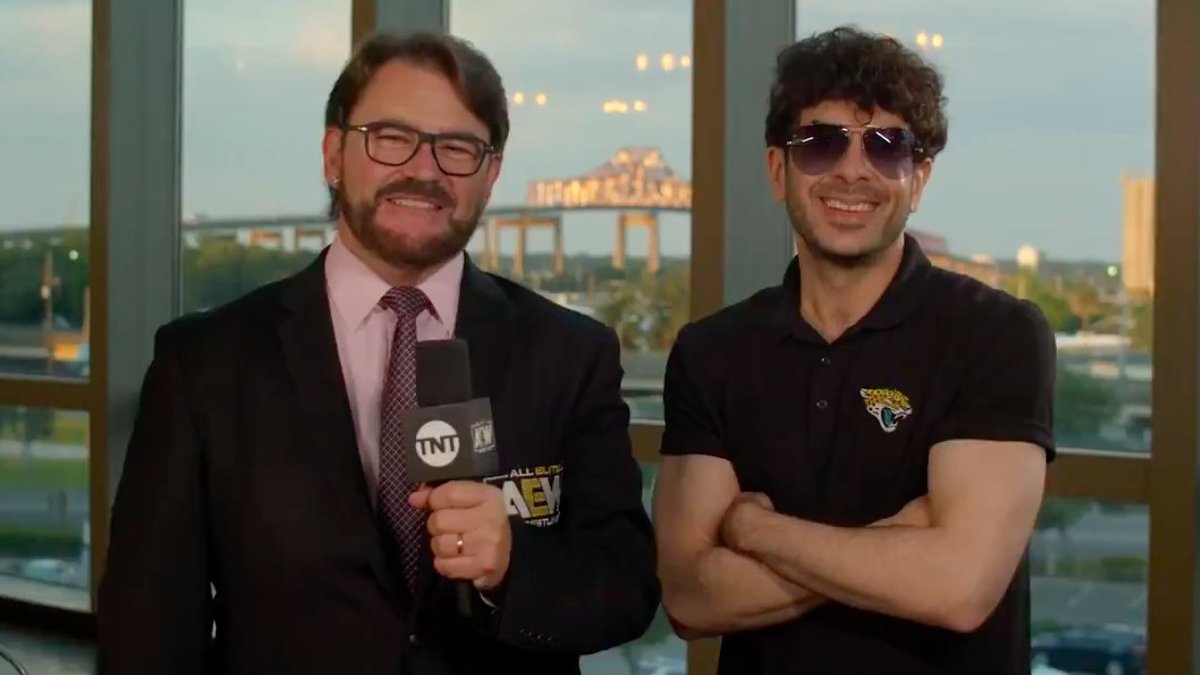 AEW boss Tony Khan ROASTS WWE on potential new Japan contract
Tony Khan, owner of AEW struck down Nick Khan, WWE President and Chief Revenue Officer a fiery promo on social networks before a special Friday night edition of Dynamite.
Tony announced a potential working relationship between WWE and New Japan Pro Wrestling saying he had done more to represent NJPW in a matter of weeks than WWE's Khan had done in two months. Then the AEW chief listed some of the things he had in store for the loop back to New Japan.
The heel-style cutting rant ended with Tony saying: "I think there's only room for one Khan in the wrestling world, Nick, and that's me. It's Tony Khan – he's not a con artist from Connecticut."
Tony Schiavone, who was standing nearby with the microphone, responded to this last remark with an "Ooh".
This shoot-from-the-hip speech understandably divided fan opinion in the comments. Some liked Tony Khan's approach, while others thought it didn't paint him in a big light. Either way, the promo seriously gets the attention of the wider wrestling fan base, and that's what AEW will want.
Nick Khan did not respond to Tony's words, and probably / certainly not.
In this article:
Tony Khan