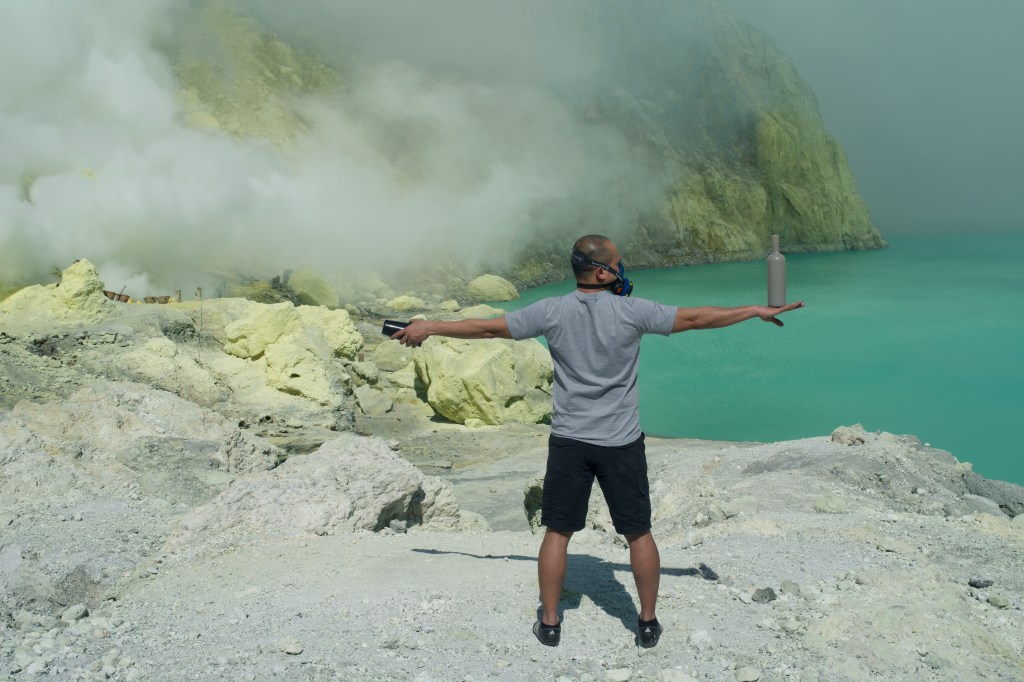 Curating in COVID: challenges and victories
Melbourne-based curator Natalie King is no stranger to remote curating, having been tasked with presenting Tracey Moffatt's work for the Australian pavilion at the Venice Biennale in 2017, among other international exhibitions. important in Japan, Indonesia, Korea, Taiwan, Singapore and India. , Thailand and New Zealand.
But she had never organized a major international exhibition entirely on Zoom – until the pandemic. The exhibition Reversible Destiny: Contemporary Australian and Japanese Photography opened last week at the Tokyo Photographic Art Museum (TOP), as part of the Cultural Olympiad of the Olympic Games, and it's a show King co-hosted remotely during COVID, while also preparing for the presentation of the artist Yuki Kihara for Aotearoa / New Zealand at the 59th Venice Biennale 2022.
Speaking on a virtual media call last week, she said: "Pandemic curation across borders, time zones and various lockdown stages has made us more determined to ensure that artists' imaginations are at the center of society. "
Reversible Destiny: Contemporary Australian and Japanese Photography brings together four Australian and four photo-based Japanese artists who contemplate our destiny while reflecting on our shared past, and had been postponed from 2020, so King and co-curator Yuri Yamada were determined to move his presentation forward.
King explained of the exhibit: "Photographers have the uncanny ability to cut down on time and imagine pasts futures and present possibilities. This paradox and this circular logic can allow us to consider the cycle of life, our memories and our current situation of global instability. '
MOVE FORWARD, RATHER THAN POSTPONEMENT
On a call to virtual media, King joined his colleagues in Japan for the opening of the exhibition, saying, "We were determined to make sure this exhibition was delivered despite the postponement and the enormous uncertainty. the world as we know it started to fall apart, we found a way forward.
King refers to the fact that during a short window when the borders were lifted, they made the decision to ship the work to Tokyo earlier than expected.
"One of the results we initiated as soon as COVID hit was to ensure that the works were acquired by the museum – and as soon as the borders opened – we shipped the works to Tokyo, so when the exhibition seemed (again) precarious, they would reside in this first exhibition of photographs, "she told ArtsHub.
"I think it's possible to reshape and recalibrate projects and find ways to make them happen under these circumstances. Cancellation was not an option I was prepared to consider, "King said. "It's been three years of work, and I have a relationship with the co-curator and the museum, and we trusted each other.
Read: What does "international" mean after the pandemic for the programming of exhibitions?
"A lot of my colleagues have canceled shows. But I felt that the exhibition was too late and that it would have been too tragic to cancel it. We also had stakeholders and financial and academic partners to consider, and this is part of the Olympic cultural festival – so a lot of commitments to honor.
She continued: '[As curators] we all struggle with the way you work when you are not there. We found a method that worked in settings – I always found a way to do it. '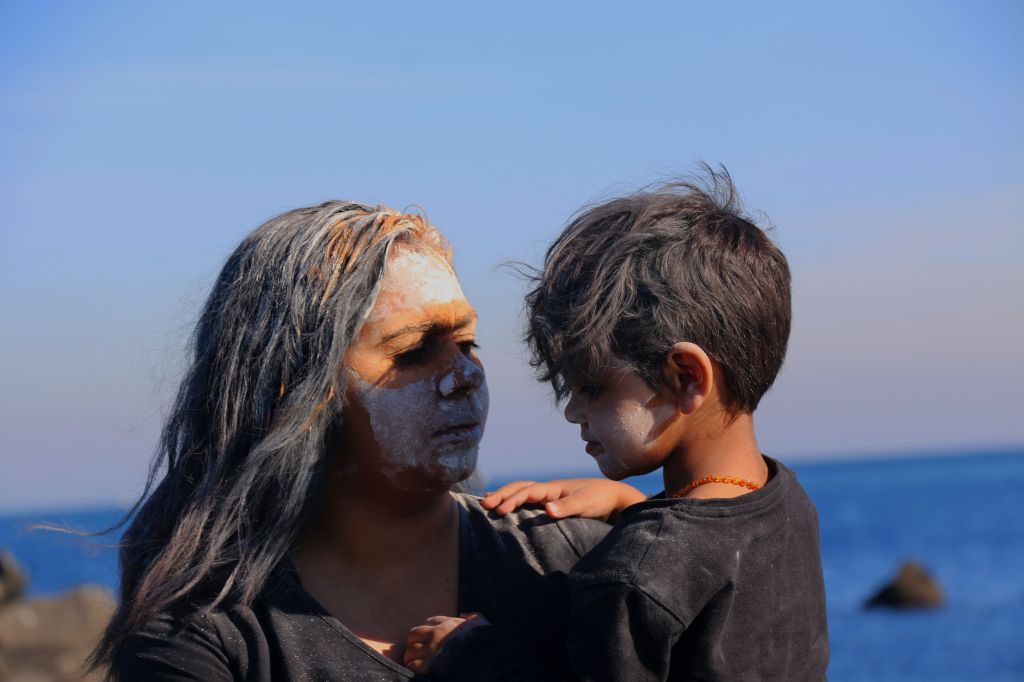 ZOOM AS CO-CURATOR
"Last week I was on Zoom to set up an exhibit – this was a first in my 25 years as a curator," King told ArtsHub. "While it wasn't ideal, it wasn't as limiting as I thought it would be."
"We had virtually worked out the floor plans and layout of the exhibit, so it was [very] resolved. We had decided on the color of the walls and the construction – everything had been done beforehand – and I joined Zoom as the works of art were placed against the walls.
"I took Zoom tours twice a day. I really had to be guided by the museum team. Every step of the way, I was involved and was truly grateful for it, "King said of the five-day installation period.
King said it was all about being prepared and professional.
Read: Fast forward 12 months: Four curators' predictions for the visual arts
"You have to do a lot of scenario planning. It's the same with the preparation for Venice [2022 Biennial] right now, and the logistics of this project – I'm here in Melbourne, Yuki's [Kihara] in Samoa, and we are working on a project for New Zealand in Venice. '
King added that she was luckily at Apia in March (2020) just before the first blockages – "a week before, and we could work side by side. And now we're in Zoom contact every other day.
She added that she luckily also did much of the initial fieldwork for Reversible fate, with co-curator Yuri Yamada visiting Australia, and her in Japan, just before the closures.
Perhaps it is this pre-pandemic in-person contact that gives a curator the confidence to move forward.
King said one of the biggest challenges for Conservatives globally right now is freight and the need to find alternative shipping routes. "You have to plan with a longer time frame," she said.
Read: Is your international career a threat or a victory?
She said another conservation challenge in COVID was less about the installation or movement of artwork, than its reveal.
"For me, the apex of an exhibition is to be in the museum with the works of art and the artists and to unveil them during the press preview. This was refused to many… I found the Zoom press appeal very moving, "she added.
"The museum was really respectful to keep me posted, but it's tinged with a sadness that neither of us were there; that the artist is not there, "King continued.
"Everyone had to recalibrate several times; it's very difficult, King said. "That this has happened is a miracle, especially with our calendars endlessly evaporating. "
On a brighter note, King celebrated the artists. "We need to find ways to keep museums open in one form or another, and for artists and their works to be treasured – they are central to our thinking, as custodians of our imaginations – and as as conservatives, we need to make sure their work is seen. . '
King said that one of the benefits of this global hub in the curatorial space is that it has allowed more time to work on the accompanying publications, and in the case of Reversible fate, an online symposium will present ideas from the exhibition in a way that goes beyond a real version.
Posted on TOP's YouTube channel in October, King will join his conservative colleague Mami Kataoka in the symposium discussion. She (like King who is preparing for Venice) is curator of the next edition of the Aichi Triennale in Japan, which is scheduled to open in July 2022.
CAN LOCKING LOCALISM LEAD TO PAROCHIALISM?
King agreed that a local focus is necessary to support our arts and culture sector during the pandemic, but this strategy could sound the alarm bells for long-term impact.
"The imagination has no boundaries; we must give up the parish, she said.
"Physical boundaries can be crossed by imagination and extraordinary thinking. We have an obligation that our artist, curators and performers are active internationally, even in moderate form. We can still send films and digital media… We have to ask ourselves, "What is possible and how can I work in the most expansive, imaginative and inclusive way that guides my way of working? "
King believes we can overcome the obstacles of COVID tenaciously. "In every tragedy there is an opportunity. Our museums [in Australia] maybe closed, but Europe is open! Museums are open all over the world; the Venice Architecture Biennale receives over 1,000 visitors a day.
"Who wants to work in a self-reflecting echo chamber? We must continue to organize and continue to work internationally, "she concluded.
Reversible Destiny: Contemporary Australian and Japanese Photography is presented to the public in Tokyo from August 24 to October 31.
Artists: Maree Clarke, Rosemary Laing, Polixeni Papapetrou, Val Wens, Ishiuchi Miyako, Katayama Mari, Hatakeyama Naoya, Yokomizo Shizuka.
Natalie King OAM is a business professor at the Victorian College of the Arts at the University of Melbourne. In 2020, she received the Medal of the Order of Australia (OAM).