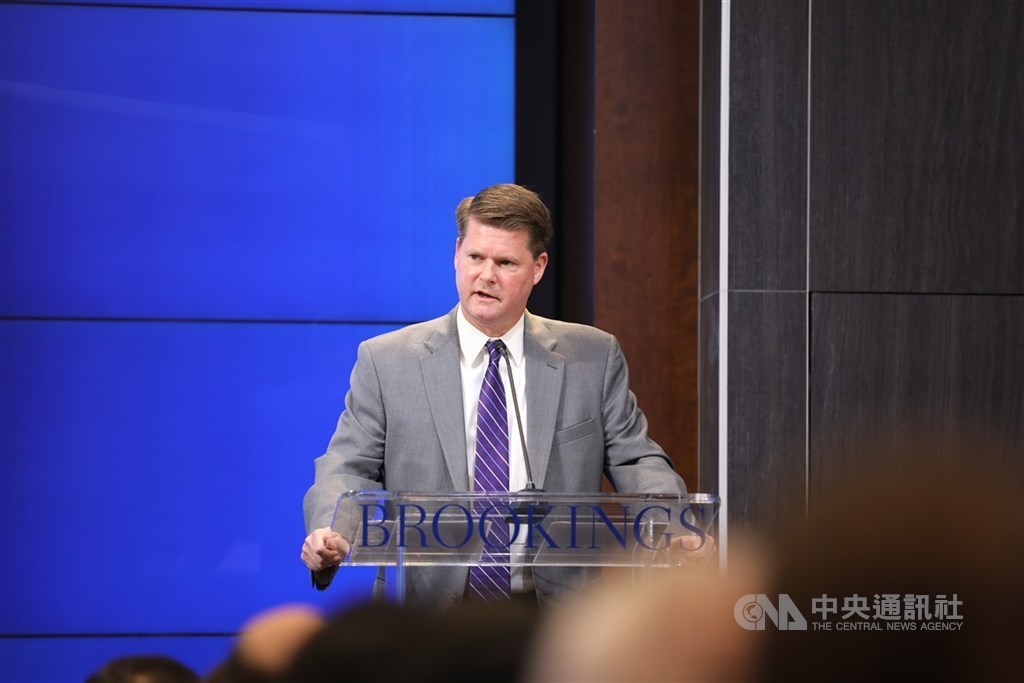 Former US defense official urges Biden to donate vaccines to Taiwan
Washington, June 2 (CNA) The U.S. plan to donate a substantial number of COVID-19 vaccine doses worldwide is expected to include Taiwan, a former U.S. Assistant Secretary of Defense said in a statement on Wednesday.
Taiwan deserves "special consideration" in the US donation plan not only because the island provided the US with PPE last year, but also because it faces Chinese obstruction in its efforts to get vaccines, said Randall G. Schriver, who currently chairs the Virginia-based Institute Project 2049.
US President Joe Biden has pledged to distribute 80 million doses of the vaccine globally by the end of June, and Secretary of State Antony Blinken said this week that details of the plan would be made public in both next weeks.
"The CCP (Chinese Communist Party) has aggressively sought to thwart Taiwan's vaccination efforts," Schriver said, implicitly referring to Beijing blocking the Taiwan vaccine purchase agreement with a German pharmaceutical company.
Taiwanese Minister of Health Chen Shih-chung (陳 時 中) said Taiwan's plan to buy COVID-19 vaccines from BioNTech SE in January was halted by external factors at the contract signing stage.
President Tsai Ing-wen (蔡英文) also said on May 26 that the contract with BioNTech had been suspended due to "China's intervention".
China has also condemned other countries for helping Taiwan, Schriver said, alluding to Beijing's recent criticism of the Japanese government's plan to donate vaccines to Taiwan.
Speaking at a press briefing on May 31, Chinese Foreign Ministry spokesman Wang Wenbin (汪文斌) denounced Japan's intention as an attempt to "seek political gains" and " to interfere in the internal affairs of China ".
At the same time, Taiwan was denied "access to the World Health Organization and other sources of international support due to CCP coercion," Schriver added.
He called on the US government to provide support and assistance to Taiwan, which quickly donated protective gear to the United States when the disease spread rapidly there last year.
Taiwan's representative to the United States, Hsiao Bi-khim (蕭美琴), then thanked Schriver via Twitter for acknowledging the unique challenges facing the island and for supporting the country's access to vaccines.