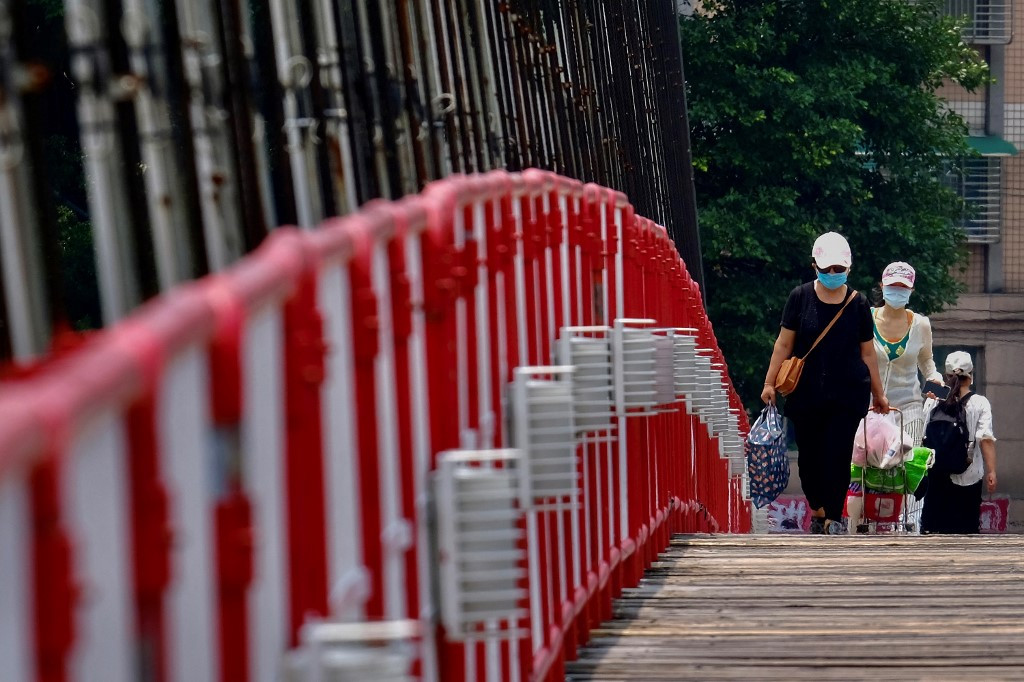 Japan should do more to promote stability and prosperity in East Asia – Universities
Deng Xijun (Jakarta Post)
Jakarta ●
Sat 30 April 2022

2022-04-30
02:00
0
53ea05b5fe2e13733519dbf4e3021767
1
Academia
Japan, China, Taiwan, United States, Ukraine, independence, ASEAN, Indo-Pacific, COVID-19, Cold War
Free

Recently, former Japanese Prime Minister Shinzo Abe published an article titled "US strategic ambiguity over Taiwan must end" in regional and international media, including Jakarta Post (April 16, 2022) and The time of the straits.
In this article, he makes wild speeches on the Taiwan issue and irresponsible talk about China's internal affairs, in a vicious attempt to instigate confrontation between major countries, which China is resolutely opposed to.
Taiwan is an inalienable part of Chinese territory, and the Taiwan question is entirely China's internal affair. The Taiwan question and the Ukrainian question are of a different nature and not at all comparable.
During its colonial rule over Taiwan for half a century, Japan has committed countless crimes, for which it bears grave historical responsibilities to the Chinese people. The Japanese politician should speak and act with increased caution on the Taiwan issue and avoid sending the wrong signal to the forces of "Taiwan independence".
I want to stress that ASEAN countries have always upheld the correct position on the Taiwan issue, firmly adhering to the one-China principle and resolutely opposing "Taiwan independence", and Abe's misguided remarks have no market in ASEAN.
It should be noted that since the beginning of the Ukraine crisis, Japan has been very aggressive towards Russia and has become one of Washington's most prominent and hardworking allies.
A small group of Japanese politicians, including Abe, have repeatedly asserted that "an emergency in Taiwan is a Japanese emergency, and therefore an emergency for the Japanese-American alliance." By making these kinds of incendiary and sensational statements, they are trying to link Taiwan's "security" to Japan and the Japan-US military alliance.
They also spare no effort to exaggerate the "Chinese threat" theory and the "Russian threat" theory, trying to bind China and Russia by force. Their intention is very obvious. By linking the Ukrainian crisis to the Taiwan question, they are trying to provoke confrontation between great powers, to sow confusion and to confuse the issue.
Also, by smearing China, they are trying to drive a wedge between China and regional countries to sabotage the relationship, so that they can build an anti-Chinese camp in East Asia, which they see as their "success" to please the United States in return for Washington's support for the domestic political agenda of right-wing forces.
At present, the COVID-19 pandemic and the Ukraine issue have profoundly affected East Asia's development prospects. Most countries in the region firmly oppose big-power confrontation and conflict and have made a strong call for jointly promoting prosperity and stability in East Asia.
No matter how Tokyo and Washington sing a duo across the Pacific Ocean, it won't change the reality that their reckoning goes against the major trend in the region. We hope that Japan, as a member of the great East Asian family, will cease to be a "bastion" and an "accomplice" of the United States to pursue its "Indo-Pacific strategy" and seek hegemony in the region, stop "inviting the wolf into the house", gang up on cliques and resurrect the Cold War, but do more to promote peace, stability and regional cooperation in East Asia. 'East.
At the recently held Boao Forum for Asia 2022 Annual Conference, President Xi Jinping proposed the Global Security Initiative, calling on the world to remain committed to the vision of common, comprehensive security. , cooperative and sustainable, to reject the Cold War mentality and group politics and jointly build a balanced, effective and sustainable security architecture, which exemplifies China's perspective for maintaining regional and global stability and reflects the common expectations of the peoples of all countries.
In order to achieve overall security and lasting prosperity in East Asia, China will work with relevant parties, including ASEAN, to continuously raise regional cooperation to new heights, pursue development and jointly build a peaceful, safe and secure, prosperous, beautiful and friendly. residence.
***
The writer is Chinese Ambassador to ASEAN.