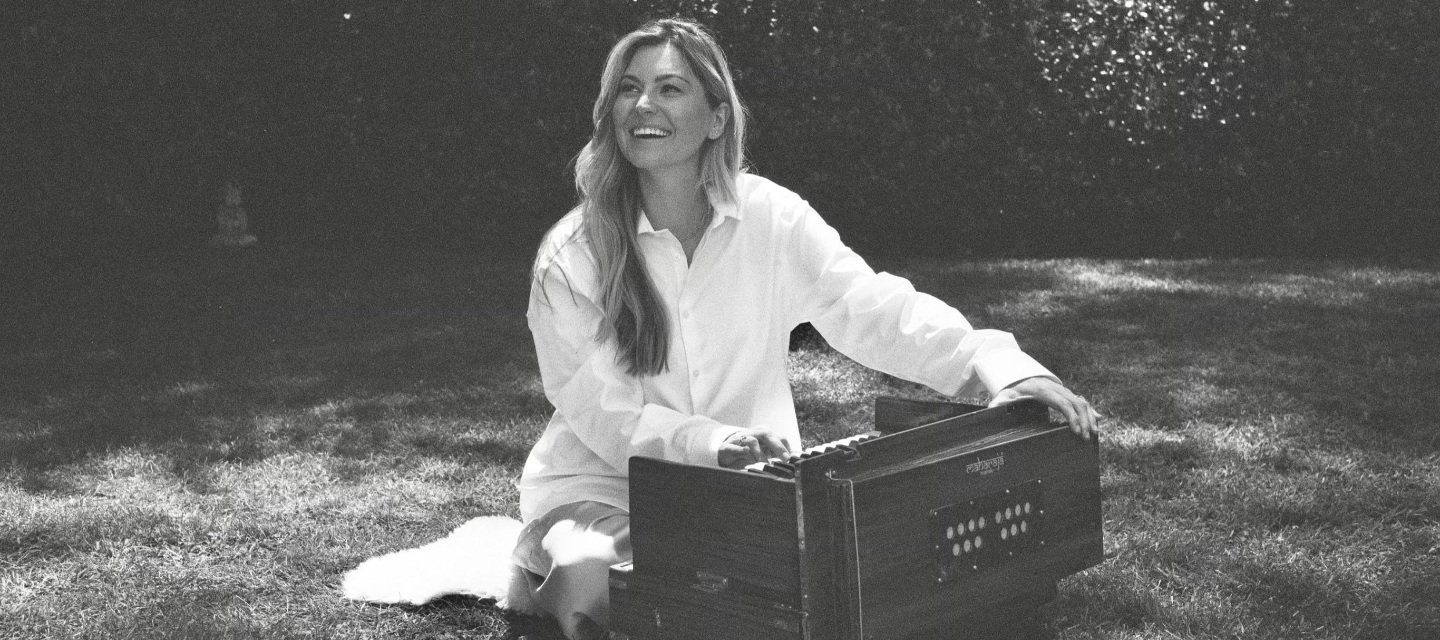 Meet the nurse behind some of your favorite songs
At 18, Nousha Salimi was already a registered nurse. She fell in love with the field of healing at a young age – drawn to its inherent overlap with mental health – and enrolled in a nursing program before graduating from high school. Salimi began her career as a volunteer at a mental institution in New York State and later, when she landed a job at the top-rated plastic surgery clinic in New York, she instinctively used the skills she learned there, noting "the huge correlation between mental health and when people would start abusing botox and filler. Although Salimi loved her job, she yearned to connect with people in a natural way to make them feel powerful and beautiful. This path led her to Reiki.
Reiki is a Japanese energy healing technique that uses gentle hand movements to guide the flow of energy through the body to reduce stress and promote healing. Salimi is now a master of the art, and her practice has also sparked other creative passions in her. Her clients' experiences and struggles inspired her poems, one of which is now playing radio stations nationwide: Rachel Platten's 2020 hit, "Soldiers." This song was later featured on CBS and performed on american idol. Salimi's multifaceted career allows her to heal people through both music and physical touch.
Salimi believes her poetry and music exist in tandem with her Reiki sessions, which she says aren't for everyone. Many of her clients are musicians, however, "the only artists who will connect with me are people who are open to the energy and want to go deep dive," she says. "Every time we do a session, everyone cries" and "connects to a sadder place that you have to release". She now dedicates one day a week to seeing patients in Beverly Hills and spends the rest of her time writing songs in Malibu with talents like Annika, Platten, Rozzi and Ali Tamposi with whom she hosts a fundraiser at the fall to support the Creative Waves Foundation, an organization that helps provide accessible music education and resources for budding artists. Salimi sits on the CWF Board of Directors.
In her work, Salimi wears many hats and therefore rituals are essential to help her stay connected to her healing intentions. Every morning, she lights a candle and recites a mantra to set the tone for the day. To cleanse herself of daytime energy at night, Salimi inhales the soothing scent of her own face oil, which she infuses with geranium and rose, and massages it into her face, focusing her mind on its nourishing effect. . "It's meditation itself, when your brain isn't scattered and thinking about all the other things of the day," she explains. "I give myself a minute or two to just focus on myself."
Going forward, Salimi would like to create a collaborative writing environment that incorporates all of her passions. "My dream is to find an artist to work with and do a week-long retreat together where we dive deep, go into energy, get into Reiki and spend five full days together," she explains. . . Her career in healing has helped her connect with her inner artist and she wants to help others do the same.
Subscribe to the Cultural newsletter
Of course, we can be close friends. Unfiltered access awaits.