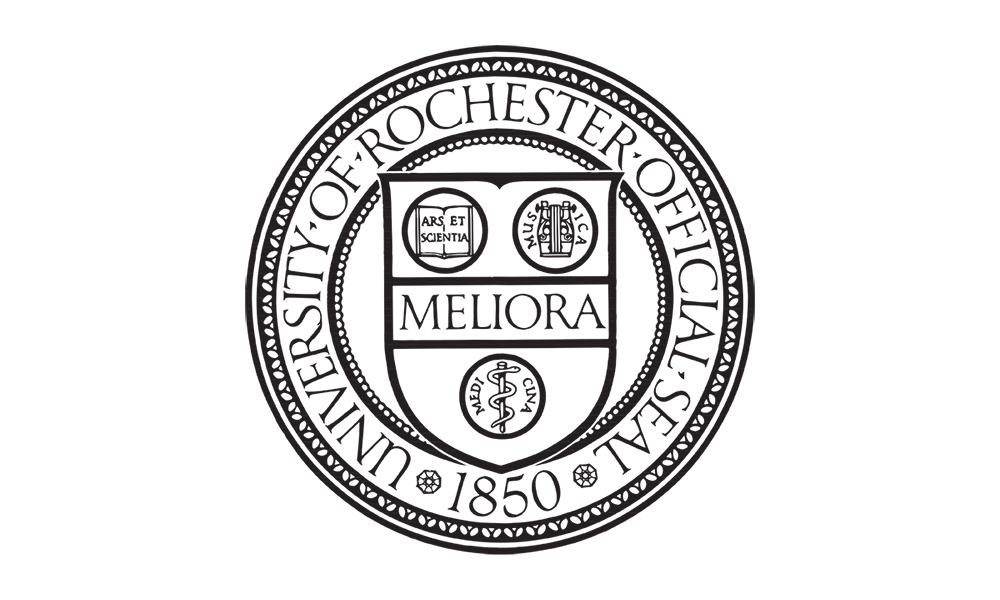 Rochester faculty newly appointed to named chairs: NewsCenter


July 19, 2022



The named positions celebrate the contributions of professors as researchers, scholars and teachers.
Several University of Rochester faculty members were appointed to appointed chairs in the first half of 2022. An honor designed to recognize the national stature of a professor's work, appointed positions are part of a longstanding tradition. to celebrate the work of Rochester. professors as researchers, scholars and teachers. Appointments include:
Natalia Antonova
Natalia Antonova, piano teacher at the Eastman School of Music, jointly appointed Wentworth family teacher.
Antonova has performed in cities across Europe and Asia and has given hundreds of master classes and lectures around the world, including at the Moscow Academy of Music, Paris Conservatory, Budapest Conservatory , Peabody Conservatory, New England Conservatory, and Seoul National University. She has participated in many international festivals and judged many competitions across the country.
The chair was established by university administrator Tim Wentworth and his wife, Robin Wentworth, parents and supporters of the university, to recognize a dedicated piano faculty member at Eastman.
Danielle Benoit
Danielle Benoit, Professor of Biomedical Engineering, Jointly Appointed Professor William R. Kenan, Jr. Benoit retains his joint appointment as Chair of the Department of Biomedical Engineering.
A faculty member since 2010, Benoit develops therapeutic biomaterials for tissue regeneration and targeted delivery of therapeutic drugs.
The Kenan Professorship, which was established in 1966 by the William R. Kenan, Jr., Charitable Trust, is awarded to a distinguished professor who is particularly effective in teaching undergraduate students.
William Bridges
William Bridges, Associate Professor of Japanese in the Department of Modern Languages ​​and Cultures, jointly appointed Arthur Satz Professor of Humanities.
Bridges' research focuses on the intersection of modern Japanese literature, African American literature, and comparative literature.
The chair recognizes Arthur Satz '51, who bequeathed the greatest ever endowed gift to the humanities to the School of Arts and Sciences.
Peter Christensen
Peter Christensen, professor of art and art history and visual and cultural studies, jointly appointed director Ani and Mark Gabrellian of the Humanities Center.
Christensen, an internationally renowned architectural history and design scholar, specializes in the modern architectural and environmental history of Europe and the Middle East.
The Trustee position is named in recognition of the support of Life Trustee Ani Gabrellian '84 and her husband, Mark Gabrellian '79.
Marvin Doley
Marvin DoleyProfessor of Electrical and Computer Engineering and Chair of the Department of Electrical and Computer Engineering, jointly appointed Wilson Professor of Electronic Imaging.
Doyley's research interests include cardiovascular imaging, breast cancer imaging, ultrasound beamforming, contrast-enhanced ultrasound imaging, ultrasound elastography, magnetic resonance elastography, and breast imaging. pancreatic cancer.
The Wilson Chair was created by Marie and Joseph Wilson. Joseph Wilson, former president and CEO of Xerox Corporation, was a college graduate and served as chairman of the board from 1959 to 1967.
John Duggan
John Duggan, professor of political science, appointed Don Alonzo Watson Professor of Political Science.
Duggan's research focuses on dynamic models of negotiation and elections, multidimensional spatial models of political competition, informational aspects of voting and elections, and incentives in social planning problems.
The chair was established by Don Alonzo Watson, a Rochester businessman and co-founder with Hiram Sibley of Western Union, to recognize achievement in the study of political science and history.
David Figlio
David Figlio, appointed Provost and Director of Studies of the University, Professor Gordon Fyfe in the Department of Economics and Professor of Education at the Warner School of Education.
Figlio is an internationally recognized economist and education leader whose interdisciplinary research spans educational, public and social policy, including the link between health and education. Previously, he was the Orrington Lunt Professor of Education and Social Policy and Dean of the School of Education and Social Policy at Northwestern University.
The professorship was named in honor of the late Gordon Fyfe '46, who taught economics and marketing at Lehigh University, the University of North Carolina at Chapel Hill, and the University of State of California at Fullerton.
Gretchen Helmke
Gretchen Helmke, a professor of political science, named Thomas H. Jackson Distinguished University Professor.
Helmke studies political institutions, judicial politics and the rule of law, informal institutions and norms, and democratic erosion in Latin America and the United States. She is one of the co-founders of Bright Line Watch, a non-profit organization that brings together leading political scientists to monitor democratic practices in the United States from a comparative perspective.
The chair honors Thomas Jackson, who served as the university's president from 1994 to 2005.
Lisa Kahn
Lisa Kahn, an economics professor, named jointly as Helen F. and Fred H. Gowen Professor of Social Sciences.
Kahn's research focuses primarily on labor economics, with interests in organizations and education.
The board established the chair in honor of longtime supporters Fred Gowen '32, who served as a trustee of the university from 1968 until his death in 1978, and his wife, Helen Gowen.
Jean Michel
Jean Michel, an English teacher, named Professor John Hall Deane. Michael retains his cross-appointment as Professor of Visual and Cultural Studies.
Michael's research interests include American and diasporic literatures and cultures, academic intellectuals and popular politics, national literatures in global contexts, translation studies, and the institutional and theoretical implications of contemporary humanities.
The chair was established in 1880 with a gift from John Hall Deane, a member of the class of 1866 and a member of the board of trustees from 1879 to 1923.
Joseph Nicholas
Joseph Nicholas, Associate Professor of Medicine, jointly appointed William and Sheila Konar Family Professor of Geriatrics, Palliative Medicine, and Person-Centered Care.
Nicholas is board certified in internal medicine and palliative and palliative medicine. He is an attending physician in the Inpatient Geriatrics Department within the Highland Hospital Geriatrics Group.
Over the past several decades, the Konar Foundation has established several chairs as well as research and program funds to support literacy and urban education initiatives at the Warner School of Education, patient-centered care in geriatrics, and in palliative medicine, and Alzheimer's disease research at the Medical Centre.
Mr. Patricia Rivera
Mr. Patricia Rivera, Professor of Medicine, jointly appointed C. Jane Davis and C. Robert Davis Professor of Oncology and Emeritus Professor of Pulmonary Medicine.
Rivera's areas of clinical expertise include lung cancer screening, diagnosis, staging and management of treatment complications in lung cancer patients. His research focuses on lung cancer screening, disparities in the lung cancer care continuum, and immunotherapy-related lung disease.
The post was created in honor of Paul Levy, professor of medicine, by the late physician Jane Davis for her and in memory of her late brother, Bob Davis.
Sharon Willis
Sharon Willis, professor of art and art history, named the Fanny Knapp Allen Professor of Fine Arts. Willis retains his cross-appointment as Professor of Visual and Cultural Studies.
Willis' research interests include film history and theory, visual and cultural studies, feminist theory, comparative literature and critical theory, and American and French cinema.
The Allen Chair honors the memory of Fanny Knapp Allen, whose family supported the University by establishing a scholarship fund and a chair.
Category: University News