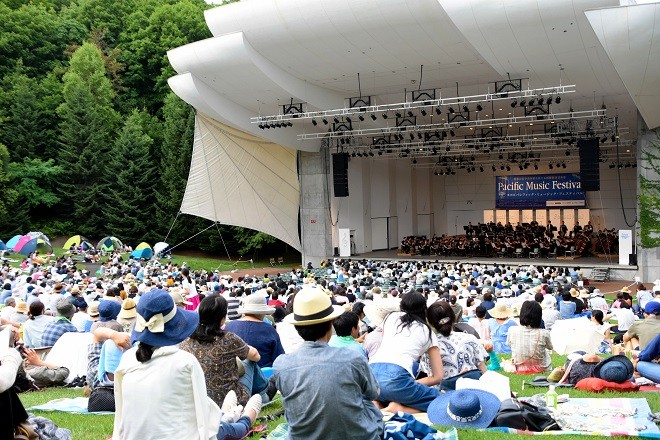 Sapporo Classical Music Festival to be held in its entirety for the first time in 3 years
SAPPORO–This northern town will host its annual Pacific Music Festival, an acclaimed summer for the first time in three years now that the worst of the COVID-19 pandemic appears to have subsided.
The InterThe national classical music event founded in 1990 by renowned conductor Leonard Bernstein will be held from July 16 to August 2, organizers have announced.
However, they warned that the event is subject to change, depending on the evolution of the public health crisis that has raged around the world for more than two years.
The festival accepts young classical musicians from around the world as members of the Academy, offering them the opportunity to perform with world-class musicians.
To date, the outdoor event, which was canceled in 2020 due to the pandemic, has trained over 3,600 musicians from 77 countries and regions.
In 2021, foreign musicians joined the online festival while Japan-based artists performed at concerts. But the event itself was canceled before the final day after a member of staff was found to be infected with the novel coronavirus.
This year, a total of 25 concerts will be offered ranging from chamber music to orchestral works in Sapporo, Tomakomai, Tokyo and elsewhere.
With Rainer Kuchl, Austrian violinist and former concertmaster of the Wiener Philharmoniker, and other musicians serving as instructors, the PMF Orchestra will comprise 52 Academy members.
Ken-David Masur, son of world-renowned conductor Kurt Masur, will lead the opening concert scheduled for Sapporo Concert Hall Kitara on July 16 to perform Mendelssohn's Symphony No. 5, alias "Reformation," and other parts.
The final concerts to be held on July 30, 31 and August 2 in Sapporo and Tokyo will feature Israel Philharmonic Orchestra Music Director Lahav Shani as conductor to introduce Brahms' Symphony No. 2.
Popular pianist Makoto Ozone will also join to offer a solo performance.
For more information, visit the official website at (https://www.pmf.or.jp/en/).