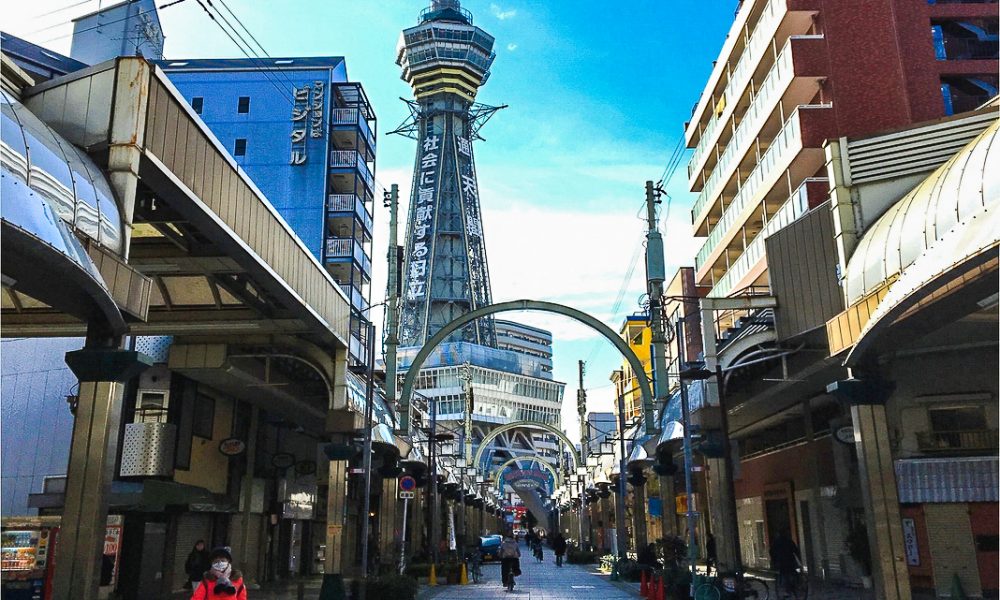 Shinsekai District – A Walking Guide to Osaka
~~
Although Tokyo is known for its mix of old and new Japan, Osaka is a modern city just as dynamic as its big sister.
Turn any corner of Osaka and you risk stumbling into an entirely different world, time and culture.
It is fitting, then, that one of Osaka's most infamous neighborhoods is known as Shinsekai (new world).
Taking a walking tour of Shinsekai unveils a vintage world of fantastic local food, historic temples and pre-war architecture, including the impressive Tsutenkaku Tower!
You can follow our map here!
The History of Shinsekai District
Perhaps best defined by its Tsutenkaku tower, the Shinsekai district originally formed around 1912, heavily inspired by Western design.
The neighborhood has remained largely untouched since World War II, giving Shinsekai a rather iconic vintage aesthetic in its streets and architecture.
There is a feeling in Shinsekai of returning to a Japan that was still in transition from Edo to the present day. This makes the area different from anything in Osaka.
A walking tour of the Shinsekai district
A walking tour of Shinsekai and its surrounding landmarks reveals a dynamic and varied history of Osaka that many visitors to the city sadly overlook.
Stand at the northeast corner of the neighborhood and you'll have a view of both the Tsutenkaku observation tower and Shitennoji, the oldest Buddhist temple in Osaka (and one of the oldest in Japan ). This vibrancy makes Shinsekai a truly exciting place to explore on foot.
(You can read the rest of the article at this link. This article was first published by Team JJ on January 6, 2022. Check here for more in-depth and unique information about visiting Japan, including wellness, travel, cuisine and more. Find us on instagram and on Facebook.)