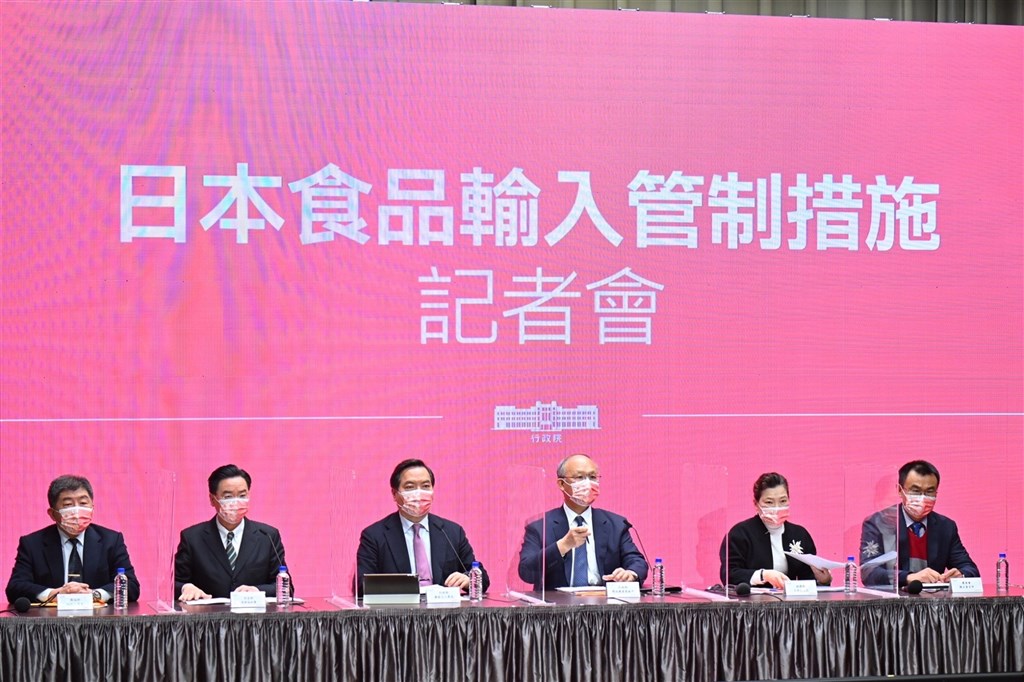 Taiwan lifts decade-long embargo on Japanese food imports
Taipei, Feb 8 (CNA) Taiwan will allow imports of Japanese food products from areas affected by the 2011 Fukushima nuclear disaster, but will adopt several supportive measures to protect the health of its people, the Cabinet announced on Tuesday, highlighting an end to an import ban that has been in place for more than a decade.
At a press conference, Cabinet spokesman Lo Ping-cheng (羅秉成) announced that the government would lift the ban on importing foodstuffs from five prefectures in Japan – Fukushima, where the disaster s is produced, and the neighboring cities of Gunma, Chiba, Ibaraki and Tochigi, although a small number of items from the five prefectures are still banned, including wild bird meat, mushrooms and rapeseed.
Taiwan's ban was introduced for food safety reasons on March 26, 2011, about a fortnight after a massive earthquake and subsequent tsunami triggered a meltdown at the Fukushima Daiichi nuclear power plant.
In addition to the ban, authorities subjected nine categories of food products produced in other regions of Japan to batch-by-batch border inspections for radioactive residues.
The Cabinet announcement came after weeks of media reports quoting ruling Democratic Progressive Party officials as saying the government is considering easing import restrictions soon.
Taiwan's move will leave China and South Korea as the last two countries that still maintain a ban on imports of Japanese food products from regions hit by the 2011 disaster.
Currently, China maintains a ban on almost all food imports from Fukushima and its neighboring regions, while South Korea bans seafood imports from affected areas.