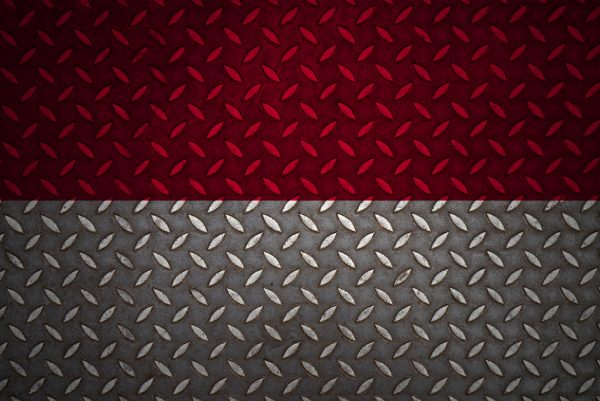 The Politics of Steel in Southeast Asia – The Diplomat
Last week, Japanese steel giant Nippon Steel said it would buy two Thai steel companies for a total of $783 million. As Reuters reported, the combined annual output of the two Thai steelmakers is 3 million tonnes, which will bring Nippon's total global capacity to 69 million and help expand its footprint in Southeast Asia. It is an interesting decision, given that steel is a very difficult sector. It's a resource- and capital-intensive, intensely political industry, and many Southeast Asian steel companies have been losing money for years.
The fact that one of Donald Trump's key economic policies was to impose large tariffs on imported steel shows how overtly political the international steel trade is. But for emerging markets, the birth of a national steel industry has often been seen as an important milestone in economic progress and industrialization. This was especially true in the 1960s and 1970s, when import substitution was a popular development strategy. Having a local steel mill has proven that not only can you extract raw ore, but you can turn it into an important industrial input and reduce your dependence on foreign suppliers and technology.
Steel deserved a mention in a radio address by Lee Kuan Yew in 1960[1] touting Singapore's burgeoning industrial ambitions: "The wheels of industrial expansion have been set in motion, albeit slowly…We started with two oil refineries, a small steel mill and several small factories for tiles, biscuits etc." This small steel mill would go on to play an important role in Singapore's early industrialization, eventually becoming NatSteel, of which the public investment fund Temasek was a major shareholder. In 2004, the steel industry was in decline and NatSteel was sold to India's Tata Steel for $285 million.
Singapore has always been adept enough to exit industries – even legacy ones that might involve an element of national pride – if it makes financial sense. But some of its neighbors were less so. Two major regional steelmakers, Thailand's Sahaviriya Steel Industries (SSI) and Indonesia's Krakatau Steel, have remained in the steel game despite huge losses and both have recently needed financial restructuring to remain solvent.
For both companies, the problems stemmed from overinvestment and overproduction. In 2011, SSI acquired Teesside Steelworks in the UK (which itself had existed since the early eddies of British industrialization in the 19th century) for £291 million. The timing was very unfortunate, as world steel prices were about to plummet and SSI was starting to rack up huge losses. From 2011 to 2016, SSI recorded total after-tax losses of 72.5 billion baht (at current exchange rates, or about $2.17 billion). In 2015 Teesside Steelworks was wound up and written off at a loss. In 2018, SSI had negative shareholders' equity of 39.4 billion baht stemming mainly from more than 57 billion baht of liabilities incurred under the restructuring plan.
Indonesian Krakatau Steel suffered a similar experience. Around 2010, he also mistimed the market and overproduced, resulting in a large oversupply. In 2011, the company had $779 million in inventory sitting on its balance sheet. As the market has turned unfavorable over the past few years, Krakatau Steel's equity has declined and they too have posted significant negative earnings. In 2020, CEO Silmy Karim, who has a reputation for turning around struggling public companies, helped broker a deal to restructure about $2 billion in debt.
Both cases are fairly classic examples of bad market timing. But then again, steel isn't exactly a free market. It is intensely political, shaped by all kinds of external factors related to industrial and trade policies that go far beyond simple supply and demand. The reason the market got so bad at that time was because China, the world's largest steel producer, was massively overproducing to fuel its investment-led growth and then flooding global markets with its excess steel, driving down prices and putting immense pressure on competitors. .
And yet, despite the accumulated losses in a hostile market saturated with cheap Chinese steel, SSI and Krakatau seem willing to stay there for the long haul. And both can do so because they are backed by powerful political and economic interests that allow them to continue to operate, profitably or not. Krakatau Steel is 80% owned by the Indonesian government and is closely linked to the state's economic development vision, while SSI's two main shareholders since the restructuring are Krungthai Bank and Siam Commercial Bank, majority owned by the State, of which the King of Thailand is the largest shareholder.
In a totally free market, it is normal for prices to go up and down. Private companies and investors bear the risk of these fluctuations, motivated by the potential profits to be made in the recovery. But in a market like steel, which is so heavily shaped by politics and by owners whose interests go far beyond mere financial calculation, we need to take a different view if we are to make sense of what is past.
[1] The text of the speech can be found in The Papers of Lee Kuan Yew Vol 1 under the title "People, Administration and the Economy".