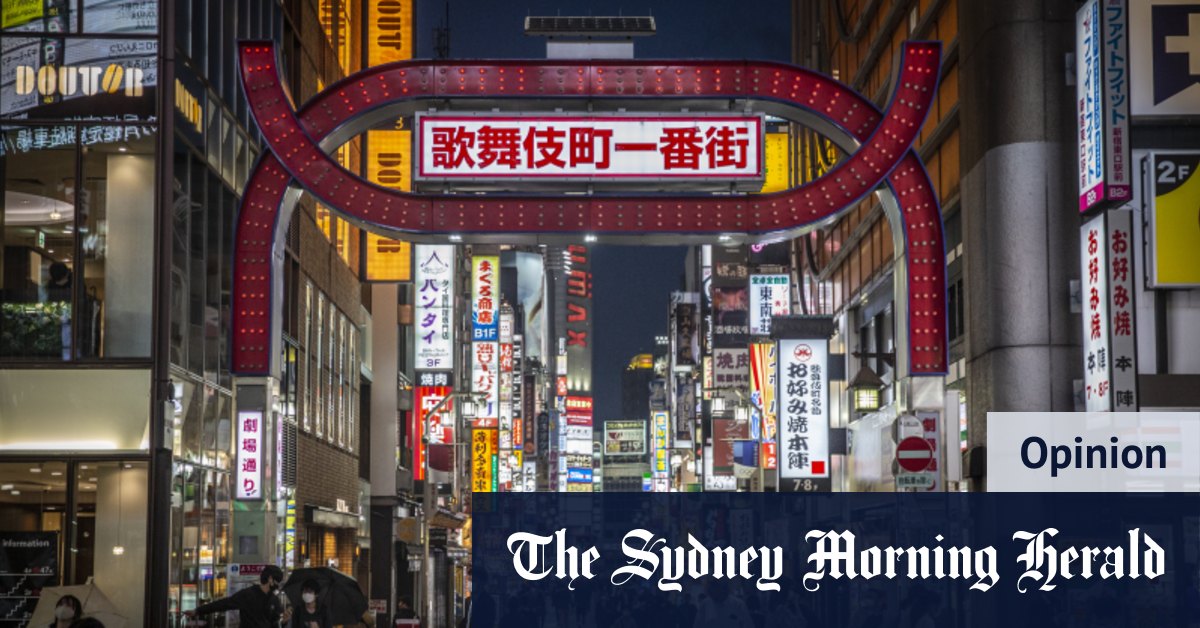 Vladimir Putin and Russia threaten to cut Japan's gas lifeline
Japan is particularly vulnerable to the threat of being cut off from gas from Sakhalin-2, which currently supplies around 4% of its global gas needs. Resource-poor Japan imports about 90% of its gas needs.
It is currently in the grip of a particularly acute energy crisis. The spike in oil and gas prices since Russia's invasion of Ukraine has been compounded in Japan's case by its divergent monetary policies – negative policy rates and a zero percent cap on long-term bond yields. term – against the rise in interest rates and quantitative tightening in the United States.
The value of the yen against the US dollar fell to its lowest level in almost a quarter century. Since the price of oil and gas is in US dollars, this has greatly exacerbated its skyrocketing energy costs.
Japan buys Sakhalin-2 gas under long-term contracts at relatively low prices due to its proximity to the project, which is in Russia's far east. This explains why the Japanese government has said it has no plans to quit the project, which it describes as extremely important for its energy security.
Japan, however, has joined the West in imposing sanctions on Russia and Russian individuals and supports the recent G7 plan to impose a price cap on oil exports from Russia (and possibly its gas and its coal) at around half the international market price.
The decree appears to be a retaliatory measure for that support, which this week drew a threat from former Russian President Dmitry Medvedev that Japan would be kicked out of the project and cut off from Russian oil and gas supplies if a price cap was imposed. , suggesting that the Putin Executive Order is designed to exert leverage on Japan to force it to change its position and break the unanimity of the G-7.
As the Europeans compete fiercely for the limited spot market LNG supply that would otherwise have been sold in Asia, the problem for Japan if its access to Sakhalin-2 gas is cut off is that there is no not enough gas available on the world market to replace the gas it buys from Russia.
Whatever the course and outcome of the war in Ukraine, global energy markets will be permanently transformed – and Russia's key pre-invasion role in them will be significantly diminished.
Breaking contracts with Japan would not be without cost for Russia, however, given that Japan accounts for almost half of Sakhalin's exports and that sanctions and gas rerouting logistics would complicate efforts to find other buyers. .
An alternative would be to force Japan, as it has done for some European buyers, to pay for gas in rubles, backing its currency, circumventing financial sanctions and helping to fund war.
It has always been possible for Russia to expropriate Russian assets from foreign companies whose governments have backed sanctions or those, like most oil majors, who have closed or announced their intention to leave their Russian businesses in response to the invasion. .
Indeed, legislation has been proposed, but not yet enacted, that would give the Russian government the legal power to nationalize assets held by foreigners without compensation. At some point in the future, this could lead to messy and protracted litigation if foreign companies seek compensation.
Loading
Under Putin's executive order, proceeds from any sale of foreign interests in Sakhalin-2 would be deposited in special Russian bank accounts, not available to the exited shareholder, and used to reimburse investors for 'damage' to the project. strangers. . Under the decree, any disputes relating to the new corporate entity would be decided by Russian courts.
The threat of being cut off from Sakhalin-2 gas, a latent threat since the start of the war, is accelerating Japan's efforts to encourage renewable energy supplies while generating pressure on the government to restart nuclear reactors mothballed after the Fukushima disaster in 2011. .
Whatever the course and outcome of the war in Ukraine, global energy markets will be permanently transformed – and Russia's key pre-invasion role in them will be significantly diminished.
The Business Briefing newsletter features top stories, exclusive coverage and expert opinion. Sign up to get it every weekday morning.